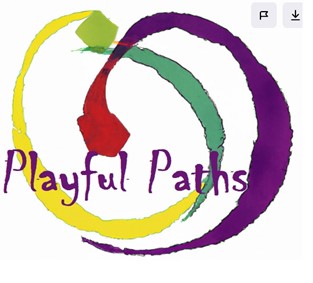 Finally it is here – the guide for trainers, counsellors, coaches supporting women!
About the project:
The goal of this project is to strengthen the agency of women, who are reentering the labour force after years of being stay-home mothers.

While we cannot change the systemic failures and problems of the labour market, by strengthening women's control about their career and personal goals and personal competencies, as well as assist them in finding a better approach to work-balance harmony, we would like to empower them for a more conscious career planning.

There are already available methodologies developed for other fields of career and life coaching, which can be adapted to this target group: these are symbolwork, folk tale work ("meseterápia"), and also playwork, all of which will be described in the following chapters.
Playful Paths_Resource_Guide_EN

Funded by the European Union. Views and opinions expressed are however those of the author(s) only and do not
necessarily reflect those of the European Union or the European Education and Culture Executive Agency (EACEA).
Neither the European Union nor EACEA can be held responsible for them